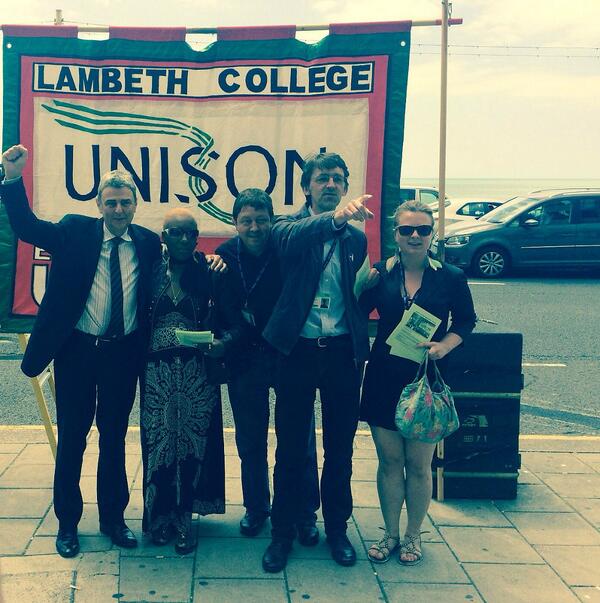 The inspirational indefinite strike action at Lambeth college by UCU members is getting good coverage by their brothers and sisters up and down the country.
Messages of support for the '
We support Lambeth UCU
' website are a great way of showing solidarity from afar and has attracted good publicity.
An outside observer might be forgiven, though, for overlooking the UNISON members who are also engaged in ongoing strike action alongside the lecturers in a south London FE college..
The support staff also need our support. And they deserve the national union to throw our full weight behind this important strike.
UNISON strike pay is just £15 a day, (compared to UCU's £50).
So our members really need your financial help. They raised £1,700 from members digging deep at National Delegates Conference alone - support from Dave Prentis & NEC, photographed here at the time, helped a great deal.
Can you do a collection and send a donation from your location branch funds?
To send a solidarity donation to Lambeth College UNISON please send cheques for 'Lambeth UNISON' to 6a Acre Lane, London, SW2 5SG.